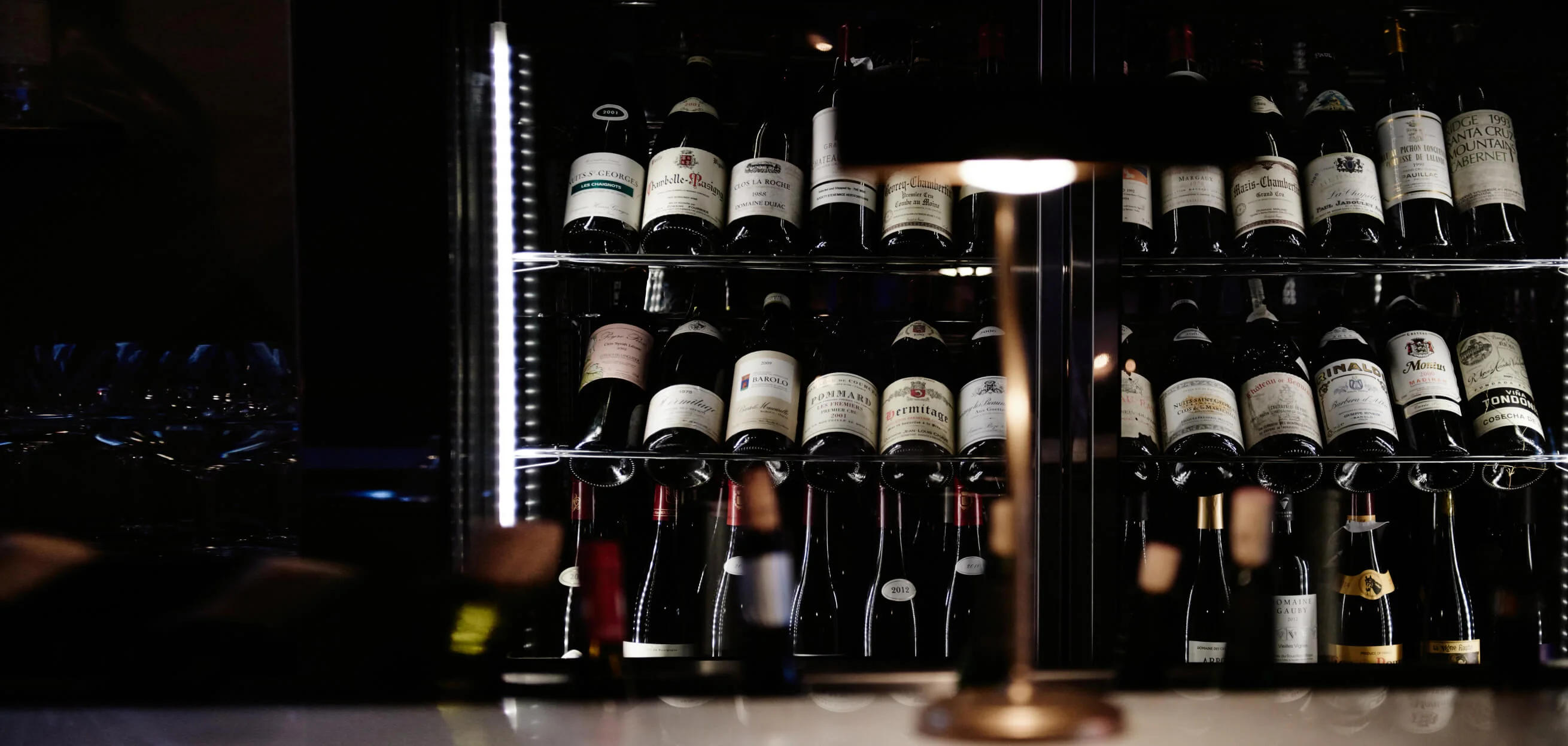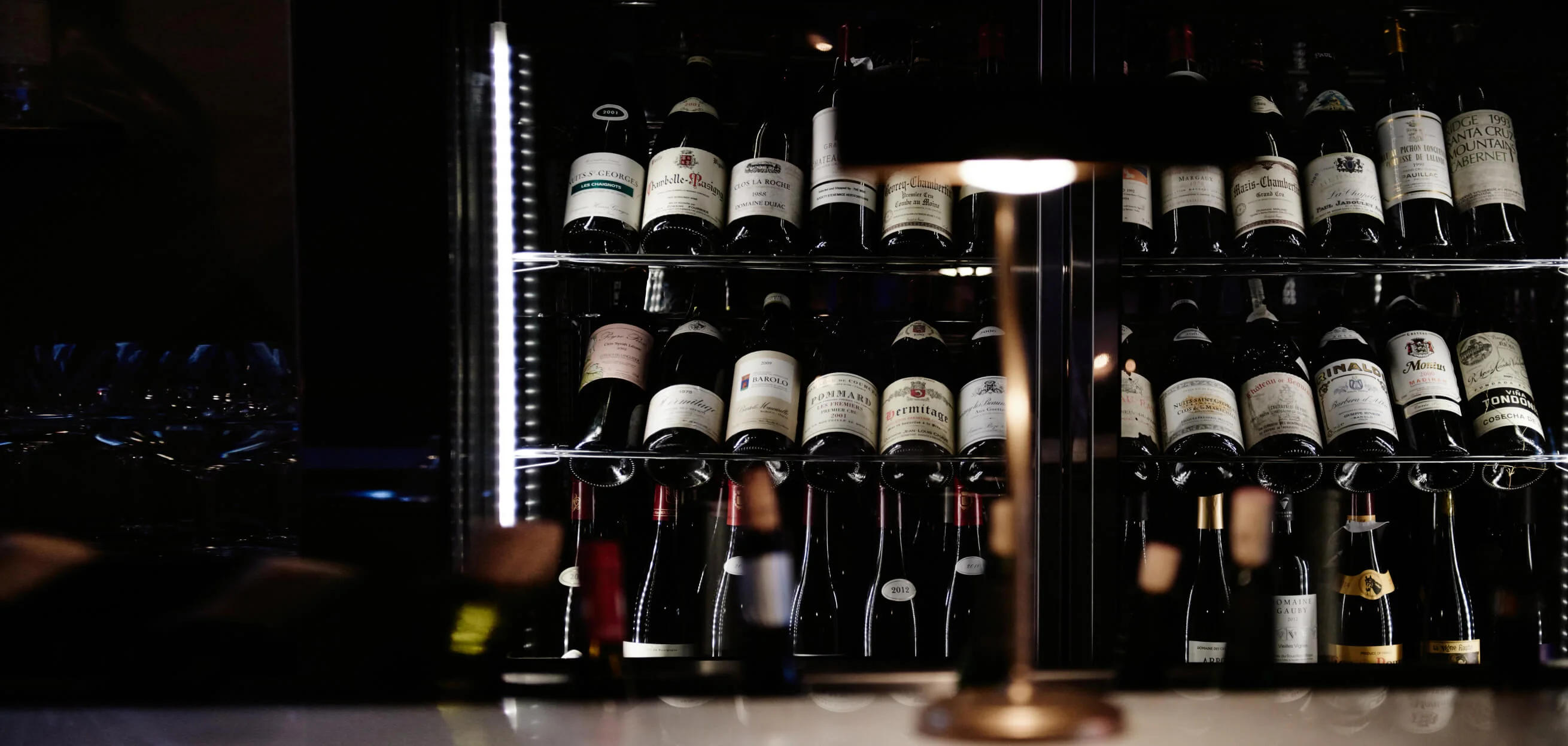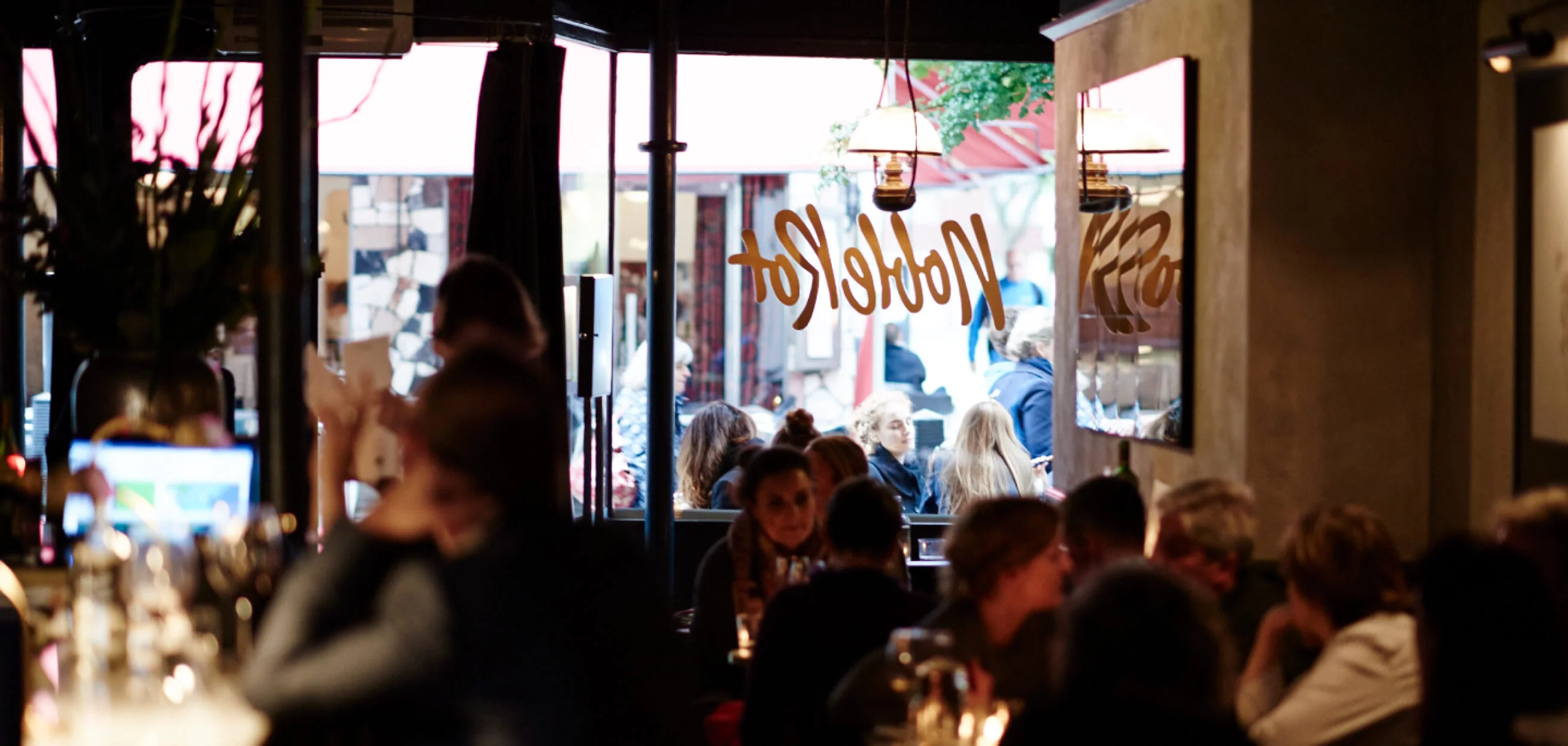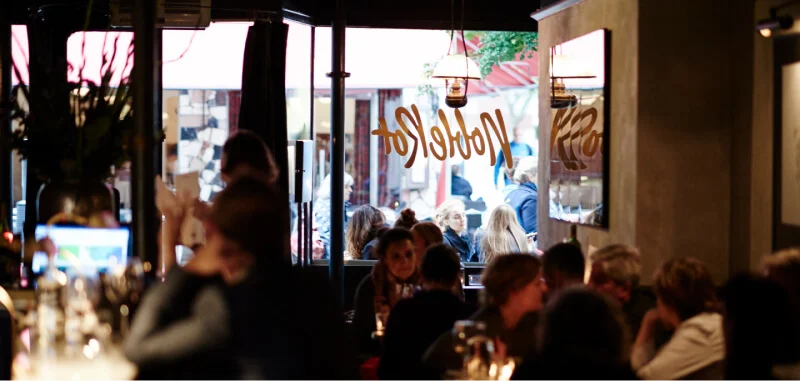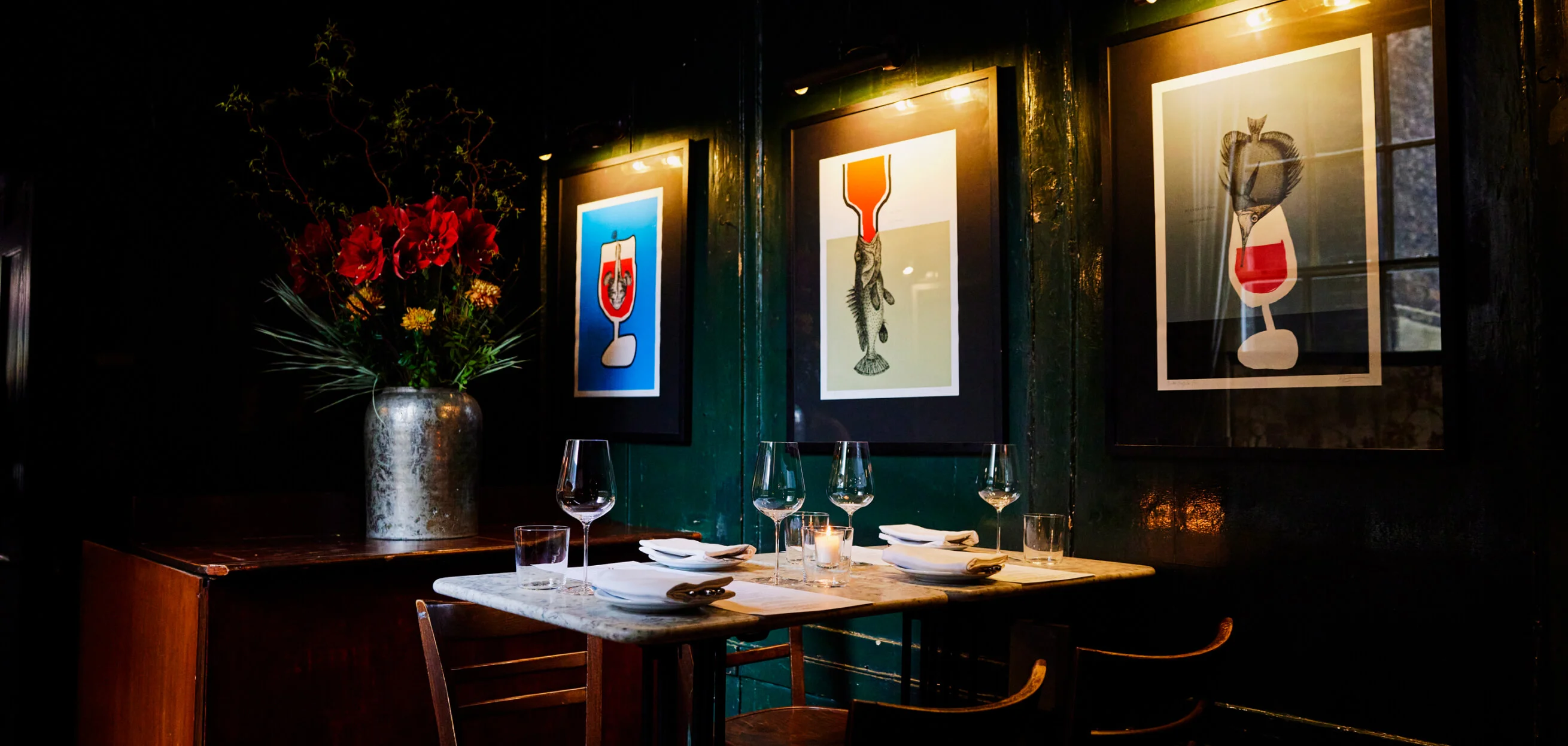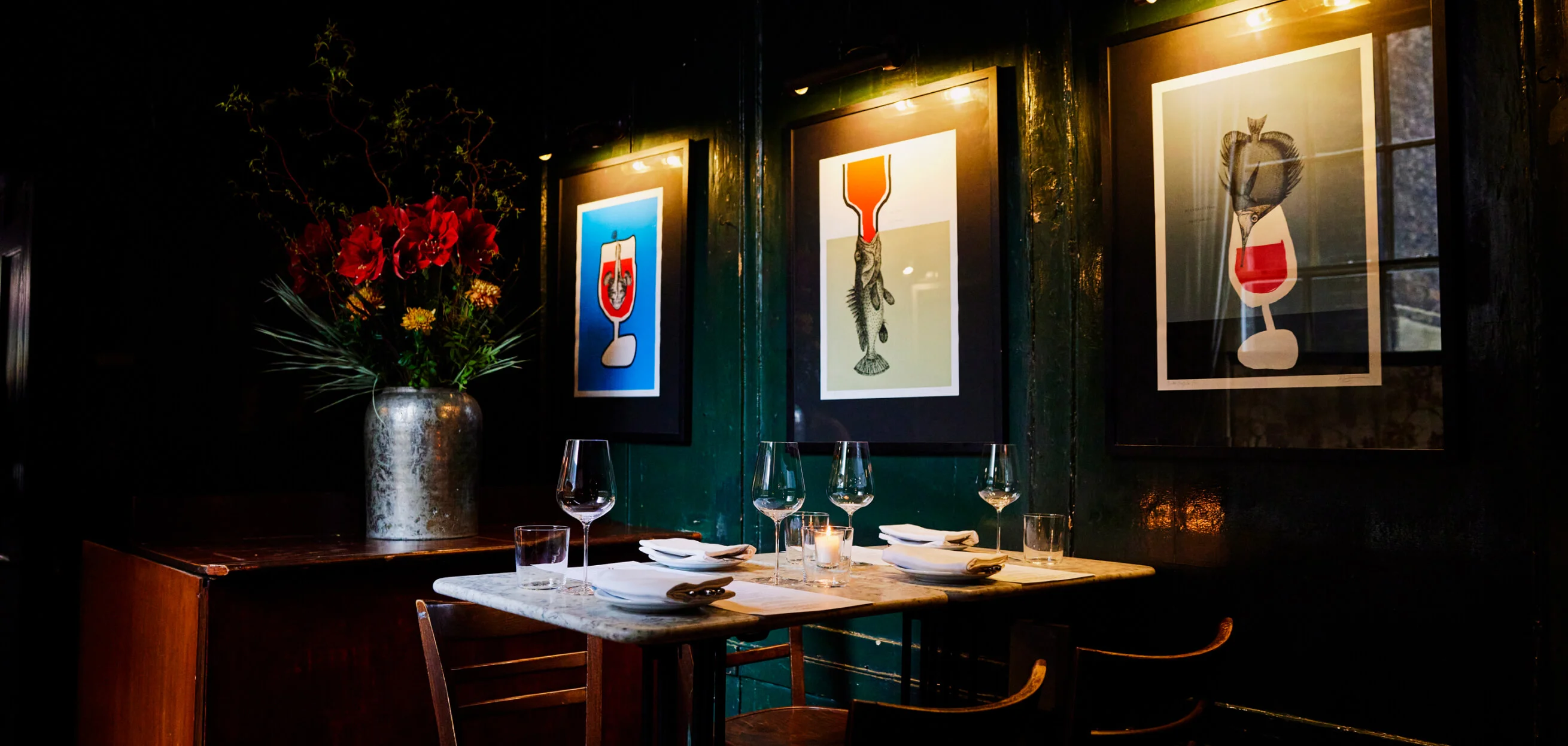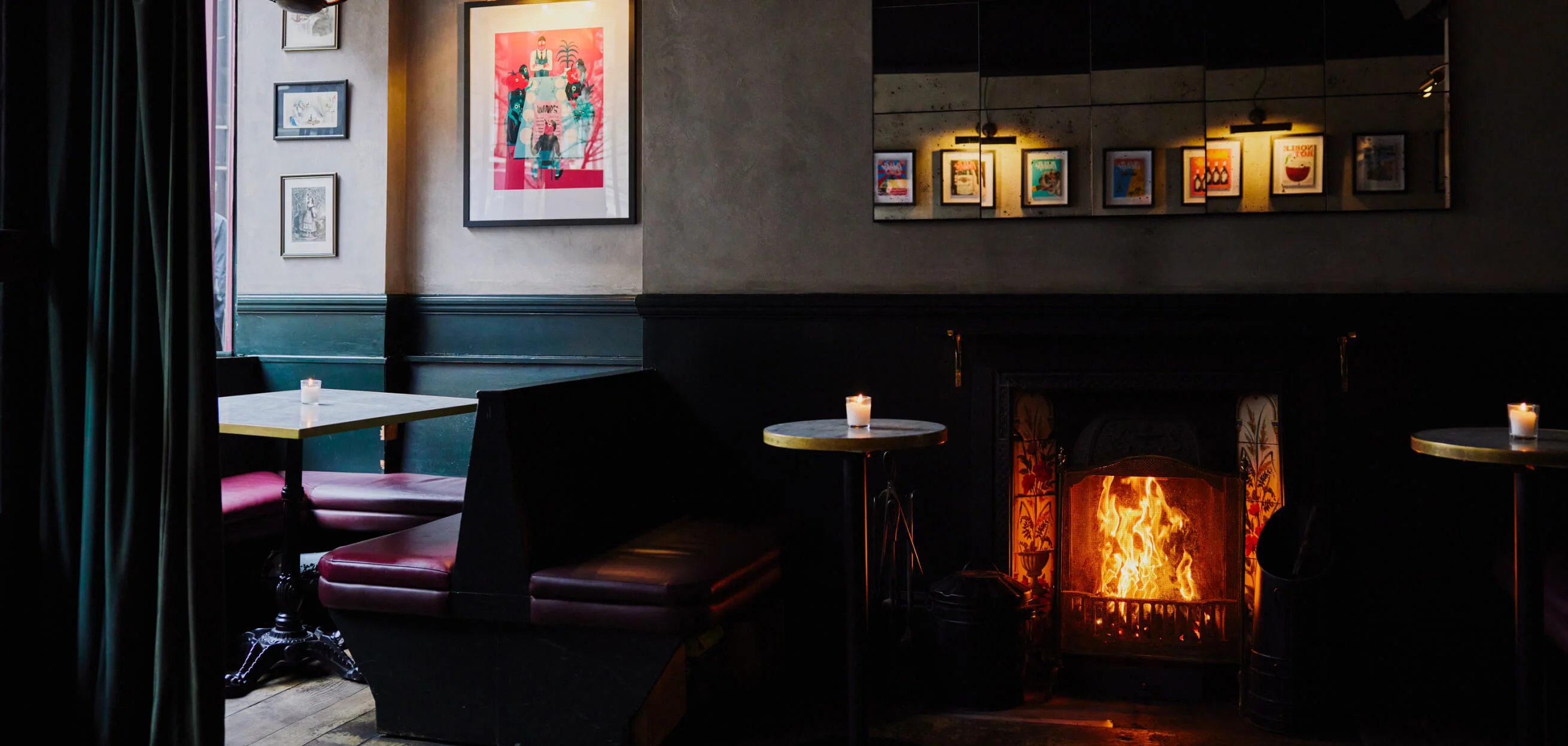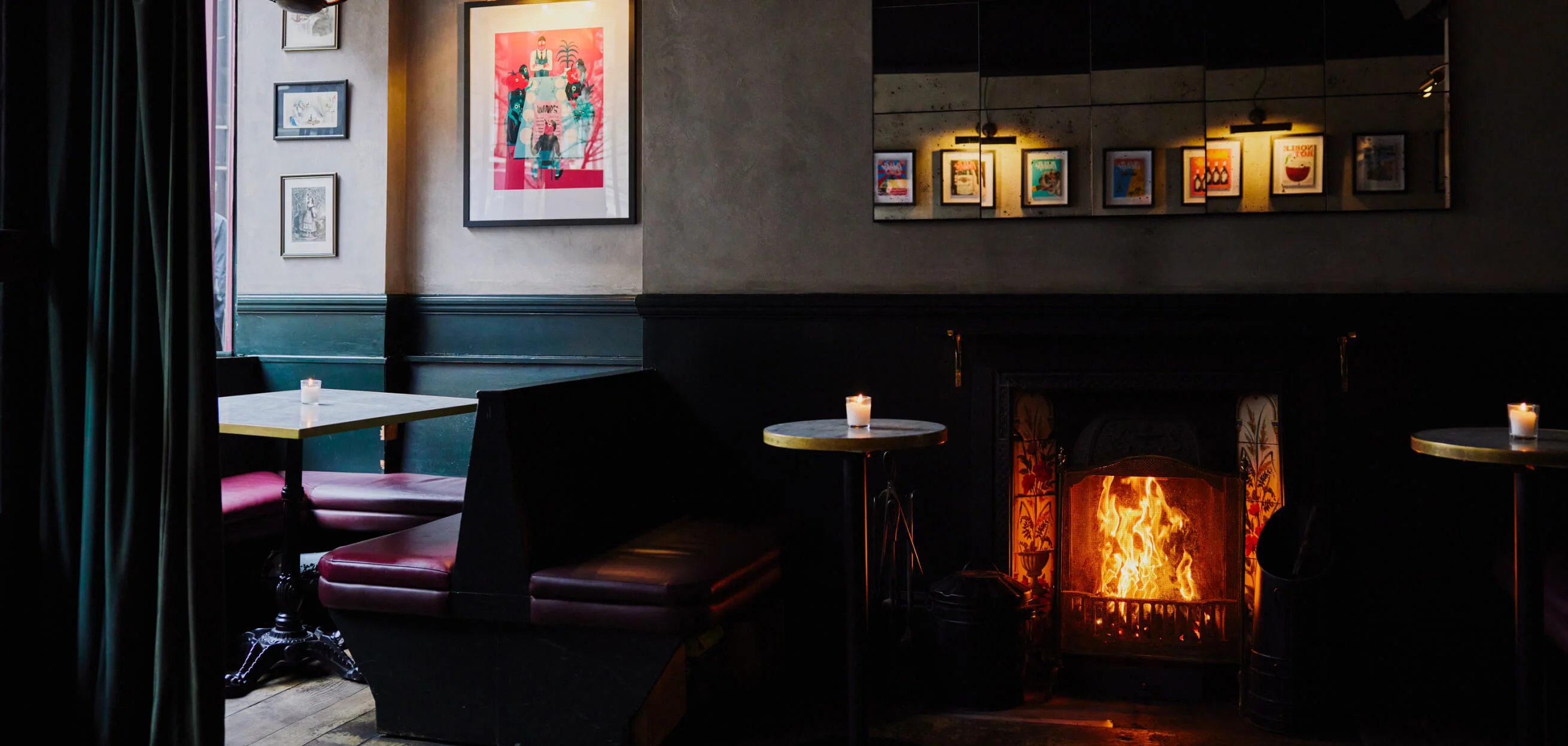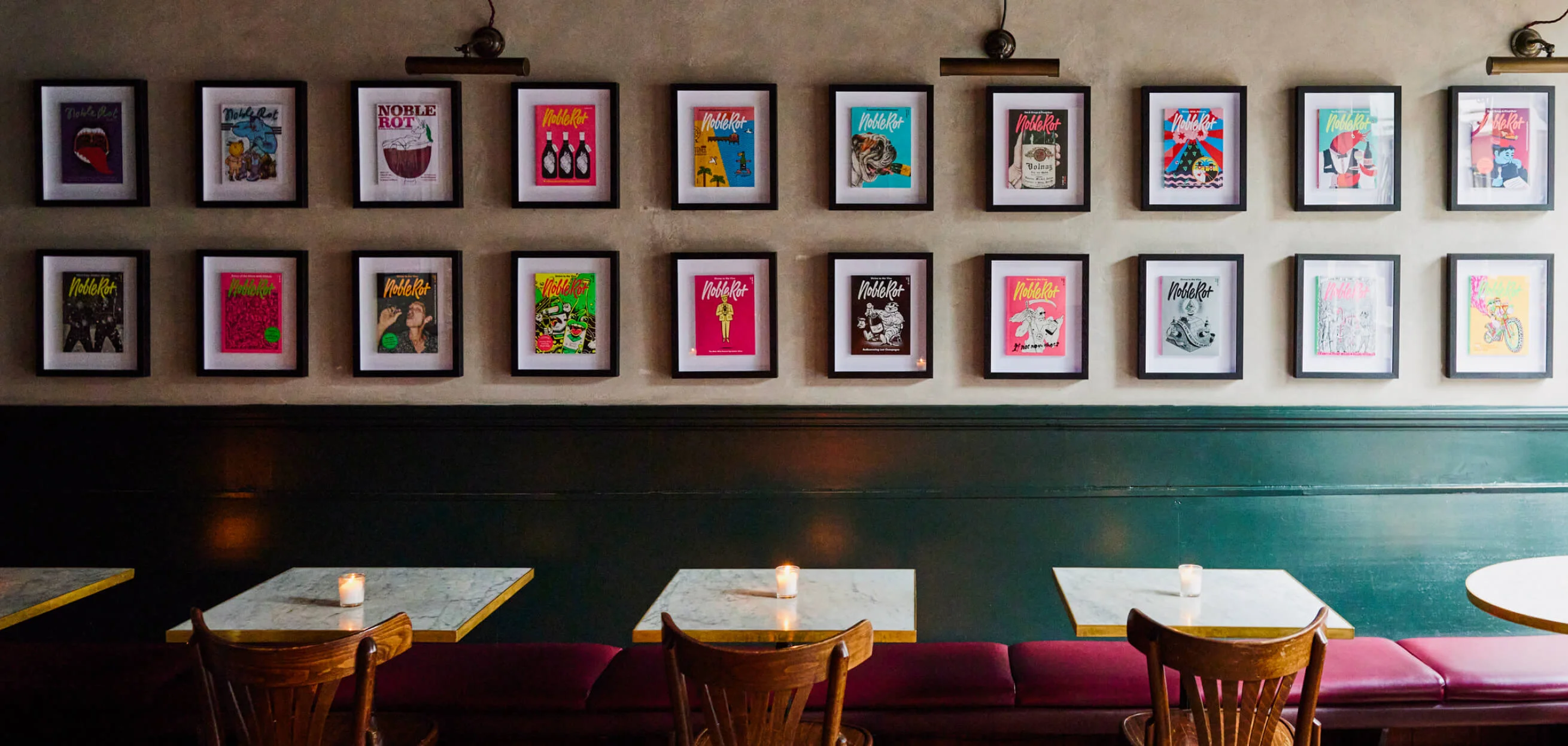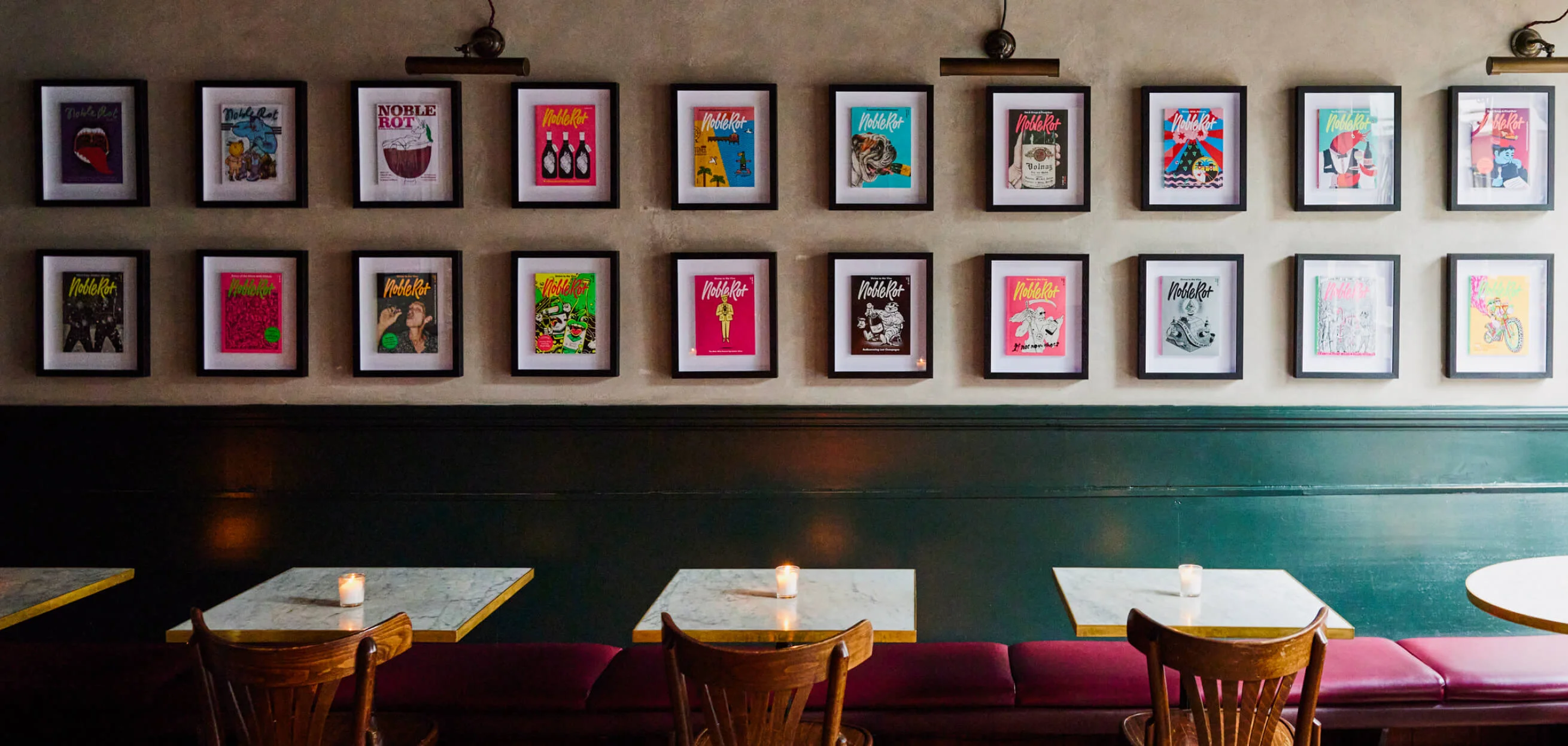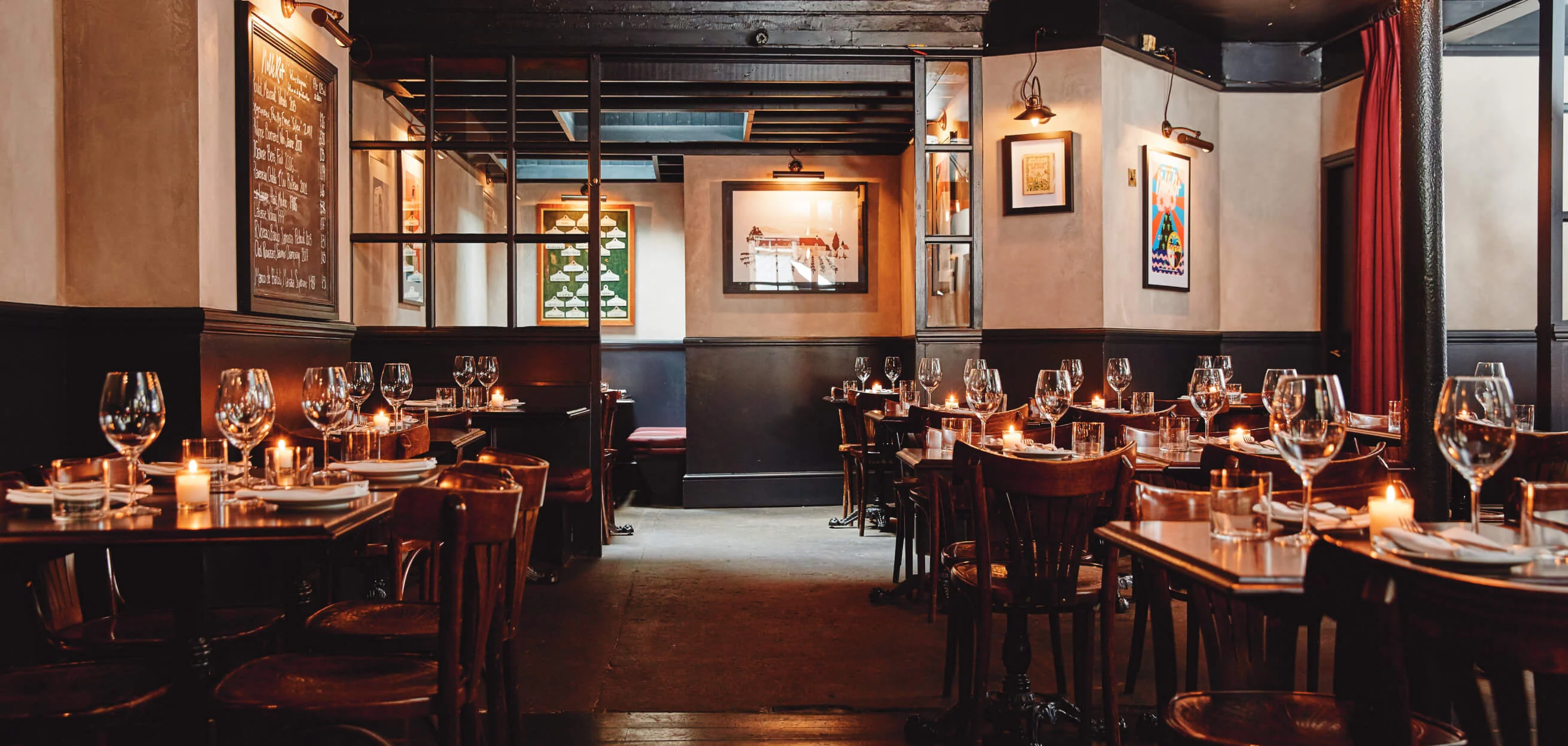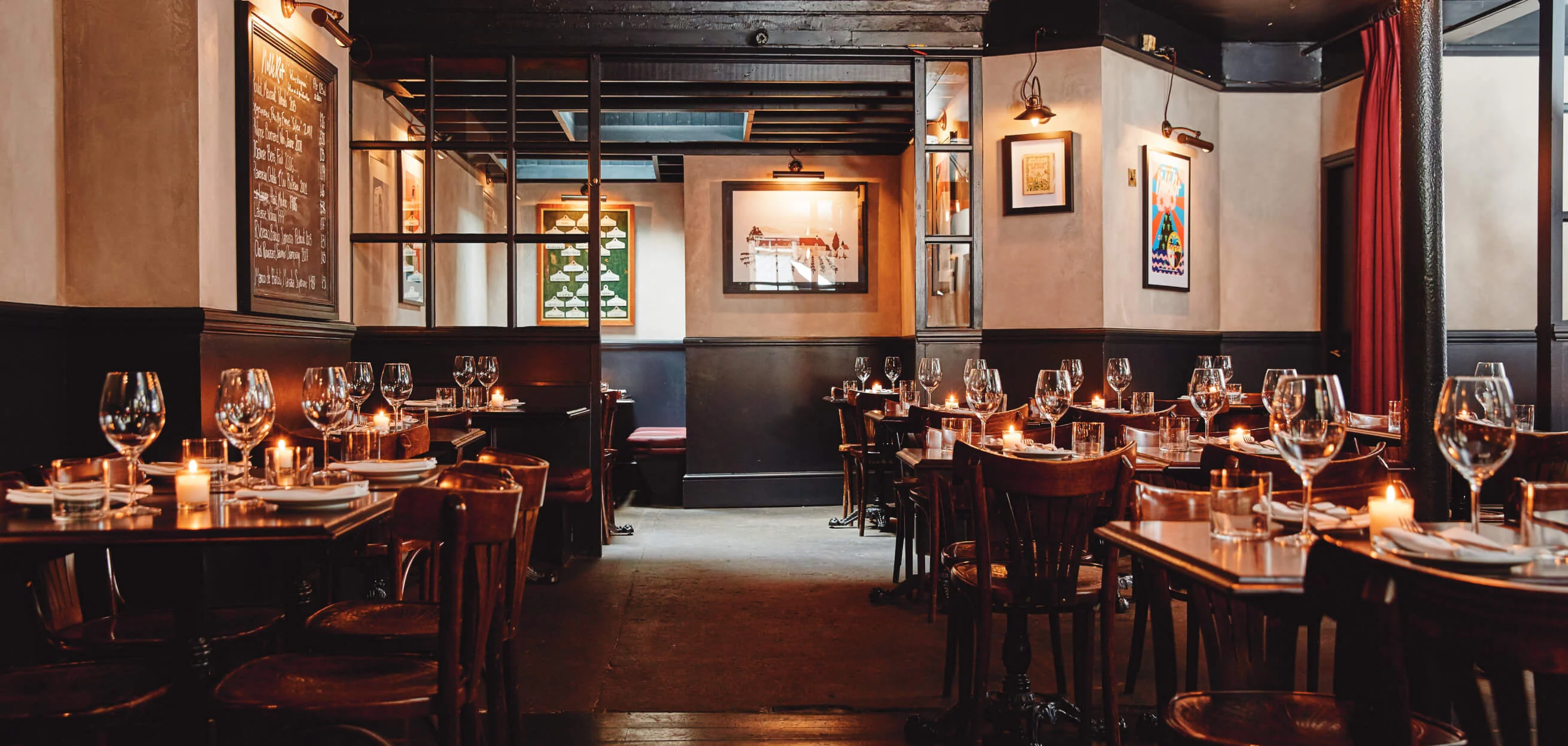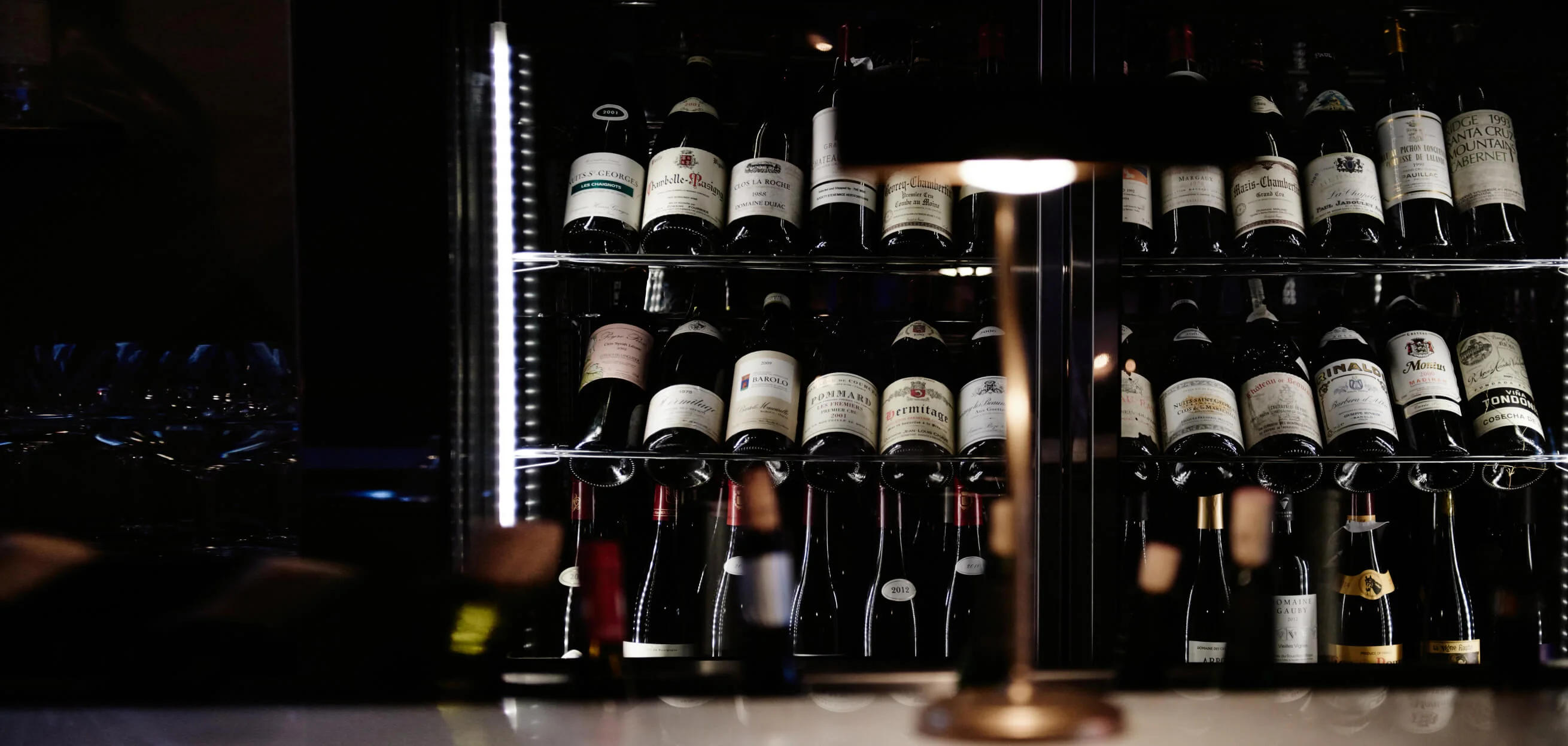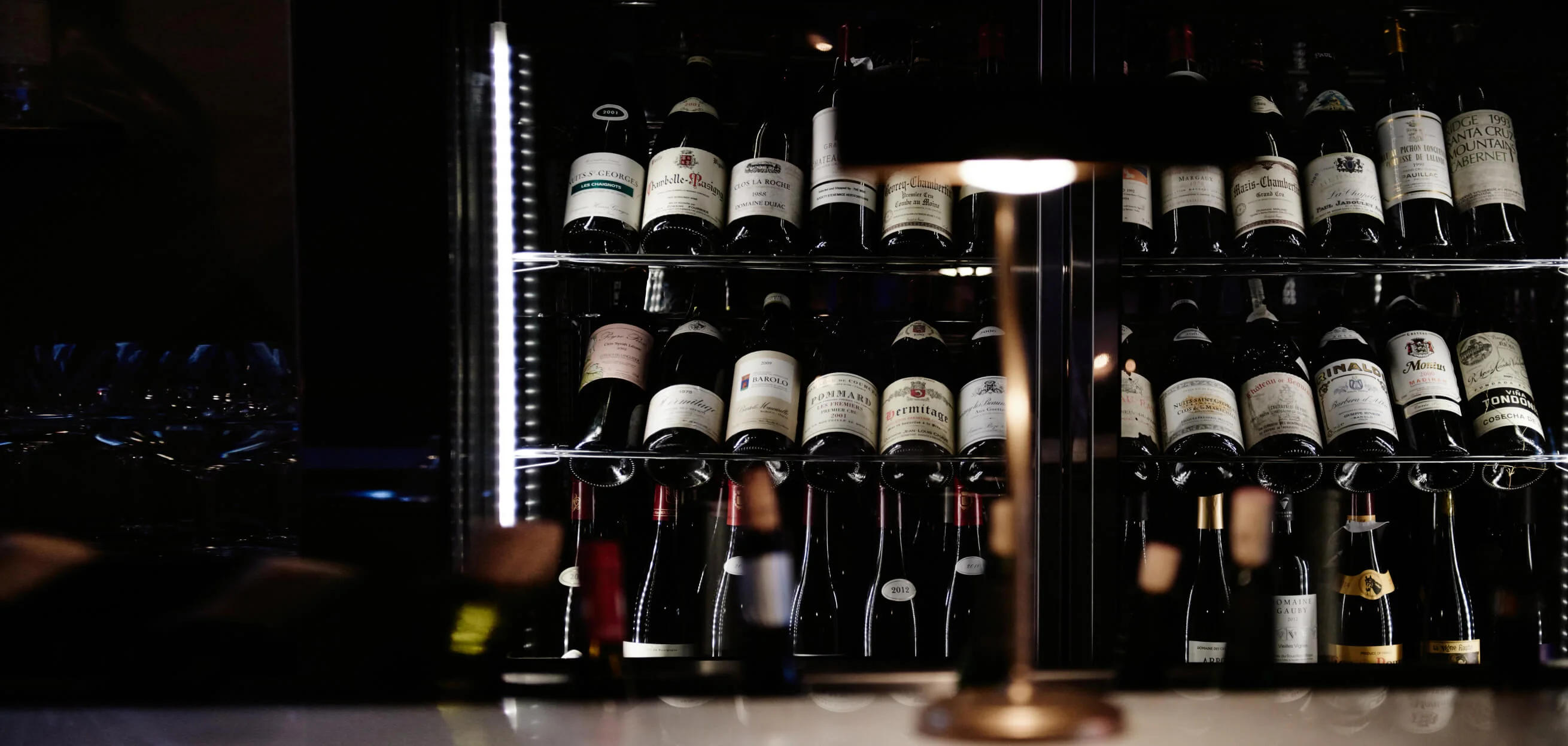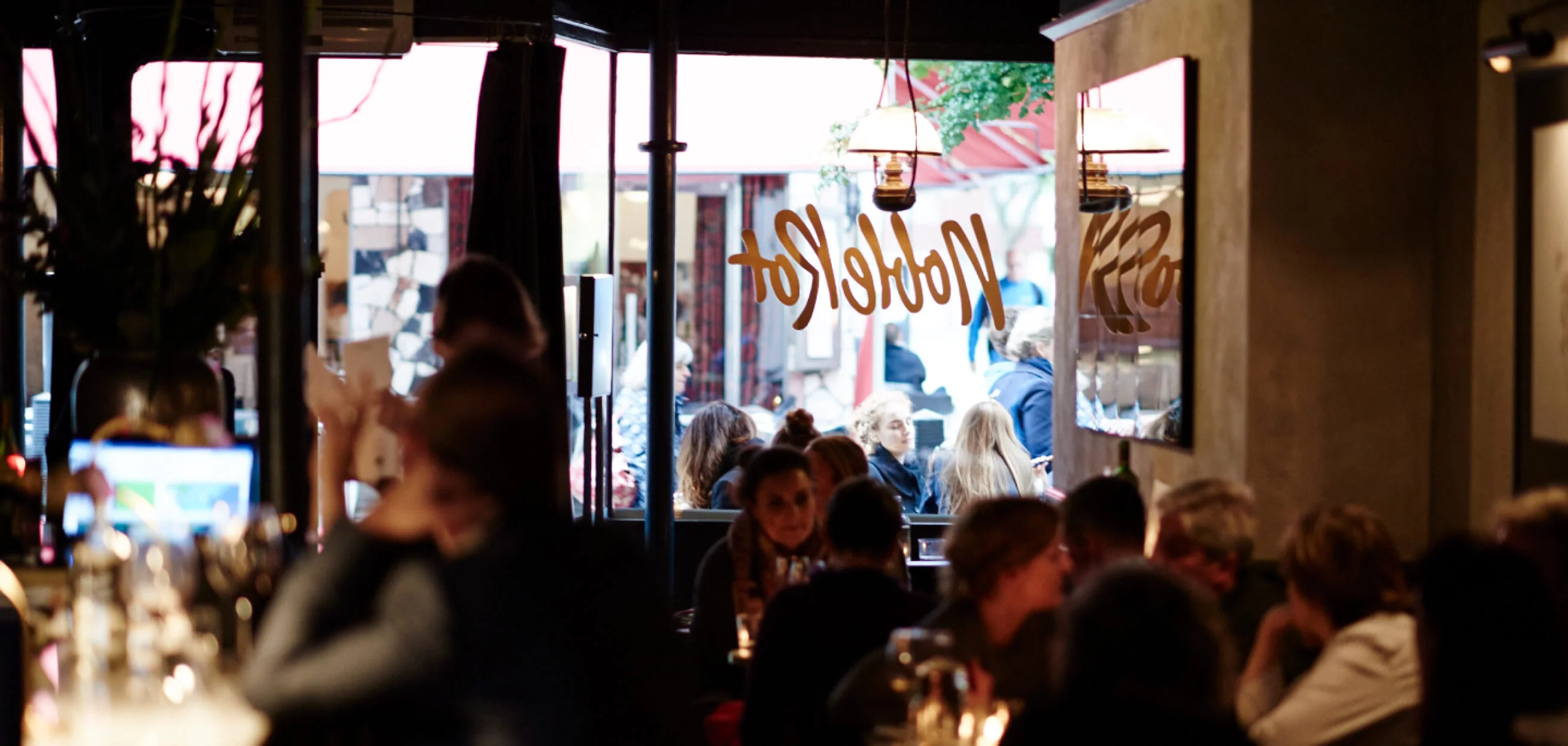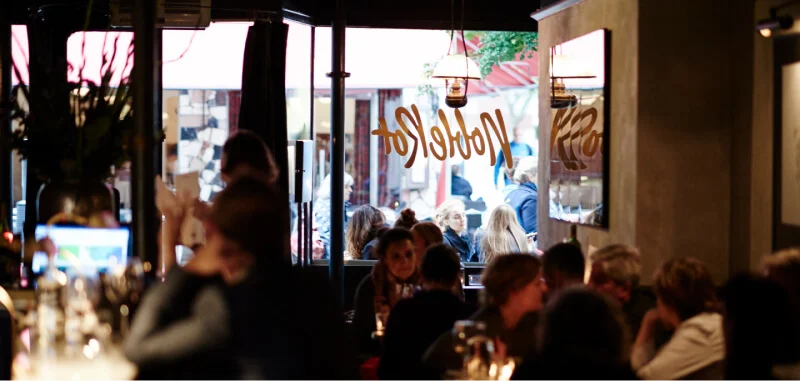 Noble Rot
Lambs Conduit
51 Lamb's Conduit Street, London WC1N 3NB
Restaurant hours
Monday - Saturday
12pm – 2:30pm, 6pm – 9:30pm
Set Lunch Menu available from 12-2.30pm everyday.
Reservations taken (ala carte dining only).
The largest table we can accommodate is for 7 people.
Wine Bar hours
Our wine bar in the front is walk-in only.
Open for drinks: 12pm - 11pm
Bar food menu is served: 12pm – 2.30pm, 4pm - 9.30pm
Closed on Sunday
Restaurant gift vouchers

for the Rotter in your life. Redeemable at both our Lambs Conduit and Soho restaurants.
Shop Vouchers
About the restaurant
Noble Rot Wine Bar & Restaurant, our first restaurant, is situated in a townhouse on WC1's beloved Lamb's Conduit Street dating to 1701. Formerly a bootmaker, a surgery and an electrical shop at different times, it was first converted into a wine bar by a descendent of Admiral Nelson in 1974.
Noble Rot's executive chef Stephen Harris (The Sportsman) oversees an à la carte menu of fine 'Franglais' cooking in the restaurant, and small dishes in the bar.
Like its Soho sibling it has a celebrated wine list, voted 'Wine List of the Year' at the World Restaurant Awards 2019, and the National Restaurant Awards in 2020, 2018, 2017 and 2016.
Ranging from undervalued wines by the glass to rare mature bottles from great estates, it is inclusive and inspiring. There's no room for any kind of wine-wankery here.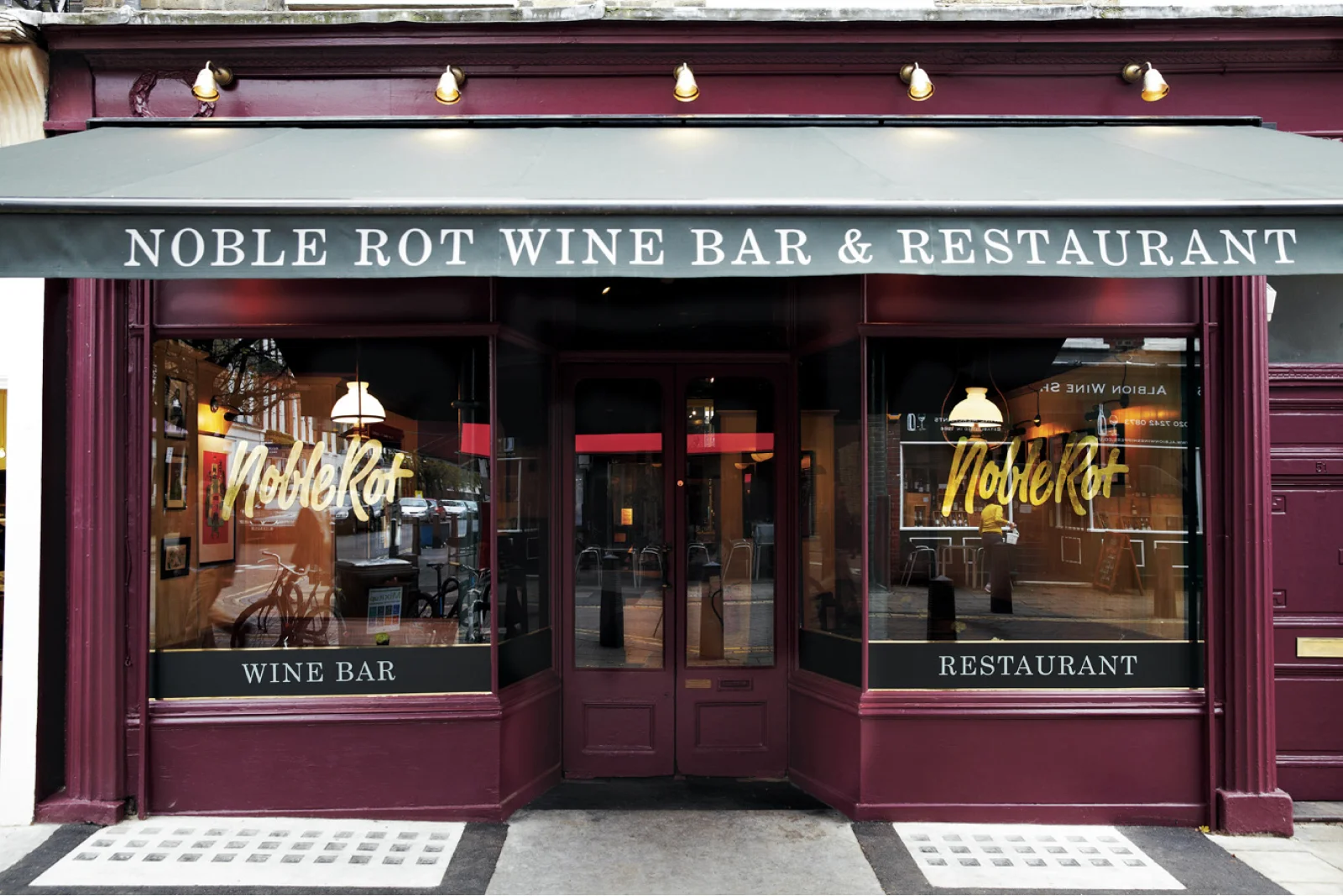 Noble Rot Lambs Conduit
"Put simply, this place is a keeper. Everything from the food, to the atmosphere, to the cartoons in the toilets is spot on. Noble Rot calls itself a wine bar and restaurant but it feels more like a public member's club, if there is such a thing."
"Put simply, this place is a keeper. Everything from the food, to the atmosphere, to the cartoons in the toilets is spot on. Noble Rot calls itself a wine bar and restaurant but it feels more like a public member's club, if there is such a thing."
"Put simply, this place is a keeper. Everything from the food, to the atmosphere, to the cartoons in the toilets is spot on. Noble Rot calls itself a wine bar and restaurant but it feels more like a public member's club, if there is such a thing."